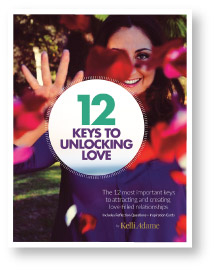 If you're ready to make brilliant
change in your romantic life, I'm ready
to help make it happen. To get started,
enter your email below for my intro
guide: The 12 Keys to Unlocking
Love. It's a powerful step one in our
journey together.
Get loved
I'll be adding more great resources here, check back frequently and share with others.