Get immediate, tailored results in your romantic life.

Once these are clear, then our work begins and you reap the benefits. We will work together to smooth out the wrinkles holding you back in life and in love. This will take willingness and an open heart. There may be occasional tears, but there will be deep belly-laughs and lots of "aha!" moments to pull you through and real changes that you will love.
When you sign up for personal coaching with me, you get: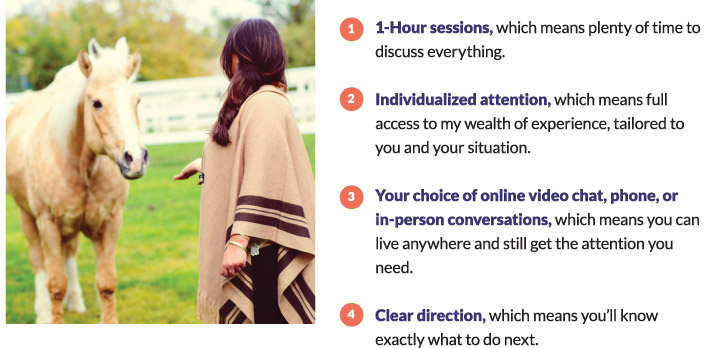 I was recently home from overseas Military Duty, freshly single in a bad breakup, alone, and in desperate need of someone to talk to. I was extremely hesitant to take that step into the unknown depths of my issues, though, when I met Kelli I felt an immediate closeness and trustworthiness. She eased my fears immensely.

We met for numerous sessions over the next couple months and she guided me down a path which allowed me to "slay the dragons".  We talked, we laughed, we cried and in the end I learned who I was and how to be who I wanted. Kelli gave me the tools, the faith and the confidence to become a better Man and Father. I have the utmost love and respect for her and the help she gave me. She will always be one of the most influential people God put in my life. 



Pay one session at a time.
$199 – 1-hour session
$499 – Half-day session

$599 – each month includes:
Four 1-hour sessions/month
.

$299 – each month includes:
Two 1-hour sessions/month
.

Our craving for love is actually a soul-calling
for powerful, life-changing healing and ultimately,
incredible amounts of joy and happiness.
I believe that if we commit to romantic love's call to arms from this understanding, we then have the potential to unlock love's true potential.
Understanding why we're in pain and the source of that pain can be incredibly powerful, if we know what to do about it.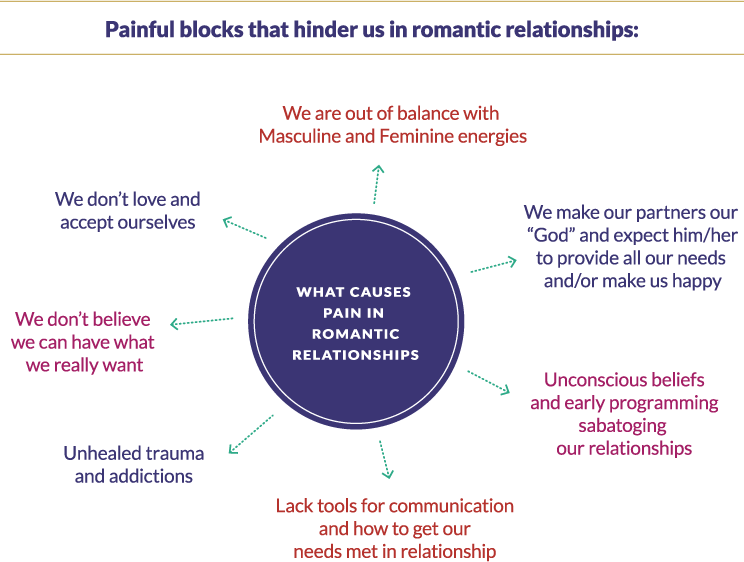 I believe that when we create healthy, conscious
romantic partnerships in which we feel sustained,
supported and nourished by love, we naturally bring
our best selves to the present moment.
By loving and being loved in this way, we heal each
other and the world at large.
But first, we need to learn to Love Bravely and Expect Miracles.
Personal coaching is one of the most effective ways to get the results and changes you are looking for.

Still have questions? No problem.
Schedule your first FREE 15-minute call below, and we'll go from there.
Talk directly to Kelli to sort out your questions and find out how she works.